$59.99
AUD
Category: Art and Design
I love a sunburnt country, A land of sweeping plains, Of ragged mountain ranges, Of droughts and flooding rains. I love her far horizons, I love her jewel-sea, Her beauty and her terror The wide brown land for me! Dorothea Mackellar's words have a knack for swelling the metaphorical chest of many Austr alians with the evocative descriptions in her iconic encomium, 'My Country'. Just as Mackellar zeroed in on the particular nuances of Australia that make our country so unique, this book forms an aesthetic study of the Australian landscape as seen, experienced and expressed by the Australian artists who choose to paint it. Surveying 50 artists working in various mediums and depicting varied terrains, A Painted Landscape showcases an incredible diversity of landscapes and in doing so, dispels the myth that Australia is all 'beach and bush'. Focusing on contemporary landscape painters, this is Australia in the 21st century through a specifically creative lens. ...Show more
$34.99
AUD
Category: Art and Design
A frank and revealing memoir by the son of Australia's greatest living painter. Tim Olsen is the son of arguably Australia's most famous living painter, John Olsen. Son of the Brush is his fascinating, candid memoir of what it was like to grow up in the shadow of artistic genius, with all its wonder, ex citement and bitter disappointments. Tim's childhood was dominated by his father's work, travelling to Europe and to communities around Australia as John sought inspiration and artistic fellowship. Wine, food, conversation and the emerging sexual freedom of the 1960s wove a pattern of life for the family. It was both the best and worst of childhoods, filled with vibrancy and stimulation, yet fraught with anxiety and eventual sadness as John separated from Tim's mother and moved away from the family. Yet the course of Tim's life had been set by the experiences of his childhood, and by the passion for art he got from both his father and his mother (an acclaimed painter in her own right). He has made his life about art as well, though following a different path from his parents. Today Tim is one of Australia's most respected art dealers, with a knowledge of art and artists forged from what is literally a lifetime of close experience. Son of the Brush is a memoir about living in the shadow of your father, and what it takes to chart your own course in life, but it is also about the wider world of art, artists and the joy,excitement and sacrifices of the creative life. ...Show more
The Louvre: All the Paintings
by Anja Grebe (Contribution by); Erich Lessing (By (photographer)); Vincent Pomarède (Commentaries by)
$69.99
AUD
Category: Art and Design
The Louvre Museum houses many of the world's most celebrated and important art of all time -- from da Vinci's Mona Lisa to Vermeer's The Lacemaker -- making it also the most visited art museum in the world. The Louvre: All the Paintings allows you to experience every painting currently on display in the permanent collection in Paris, without ever having to step on a plane. Divided and organized into the four main painting collections of the museum -- the Italian School, the Northern School, the Spanish School, and the French School -- the paintings are then presented chronologically by the artists' date of birth. Four hundred of the most iconic and significant paintings are illuminated with 300-word discussions by art historians Anja Grebe and Vincent Pomarède on the key attributes of the work, what to look for when viewing, the artist's inspirations and techniques, biographical information on the artist, the artist's overall impact on history, and more. Immerse yourself in the wonder and dazzling display of the Louvre without ever having to leave the comfort of your own home. Learn more about each artist and painting, and tour the realms of sensational masterpieces with this new paperback edition. ...Show more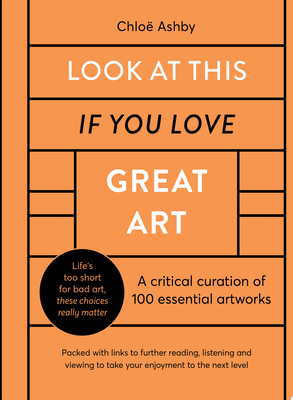 $27.99
AUD
Category: Art and Design | Series: If You Love Ser.
Look At This If You Love Great Art is a must read for anyone with a passion for exceptional art. Featuring 100 of the best artworks ever produced, inside is a collection of insightful summaries on just what it is that makes each one so vital. Art writer Chlo Ashby talks you through the pieces that reson ate with her, revealing the fascinating stories behind them and offering her considered take on why each work should be regarded as a pinnacle of artistic endeavour. With entries curated to offer a unique juxtaposition of styles, mediums and schools of art, expect a contemporary take on classic artworks, where titans of art history cross paths with under-appreciated examples from outside the traditional canon, and where rebellious visionaries blaze trails that still influence today's cutting-edge artists. Covering all the most important genres of art -Abstraction, Pop Art, Surrealism, Renaissance art, Impressionism and more - this engaging summary only deals with artworks that really matter and the reasons why you have to see them. ...Show more
$59.99
AUD
Category: Art and Design
Hailed as the most important addition to the Australian cultural landscape since the opening of the Sydney Opera House, MONA has shaken up the art world by breathing life and delight back into the museum experience. Visitors are flocking to MONA, but what is it about MONA that makes it such a transforma tive experience? And how on earth did an amateur private collector manage to set up one of the world's great art destinations on the edge of a remote island city? This is the inside story of how MONA came to be. With a degree of access rarely granted to others, sociologist and design expert Adrian Franklin takes readers deep behind the scenes to reveal how MONA became what it is today: from its origins on the banks of the Derwent River, to the architectural and building process, to the branding and curation. Part modern art history, part biography of a place, The Making of MONA is for readers who are as fascinated by the MONA building and experience as they are by the collection and the man behind it all. This is an extraordinary tribute to an extraordinary place, one that will allow the MONA effect to resonate for years to come. ...Show more
$59.99
AUD
Category: Art and Design
World-renowned artist and textile designer Kaffe Fassett provides a window into his creative process, offering readers new patterns, new ideas, and new inspirationWith successes like Bold Blooms and Dreaming in Color, the latest book from Kaffe Fassett brings together all the best elements of his work a nd life. Kaffe Fassett in the Studio will offer an in-depth look at his work and where he finds inspiration, paying particular attention to his color work. He'll also showcase some of his greatest designs in the areas of needlework, patchwork, and knitting, as well as provide three to four new patterns in each of these areas. Lastly, Fassett will speak to his fabric design and painting processes. He remains an icon in the fashion and craft worlds. He partners with brands such as Coach and is regularly featured in the pages of Vogue. Fassett's brilliant use of color set his work apart from other artists, and any collection of his work is a must have among fans and beyond. ...Show more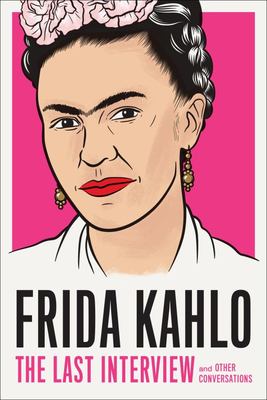 $32.99
AUD
Category: Art and Design | Series: The\Last Interview Ser.
Frida Kahlo is now an icon. In the decades since her death, Kahlo has been celebrated as a proto-feminist, a misunderstood genius, and a leftist hero, but during her lifetime most knew her as ... Diego Rivera's wife. Featuring conversations with American scholar and Marxist, Bertram D. Wolfe, and art cr itic Raquel Tibol, this collection shows an artist undervalued, but also a woman in control of her image. From her timid beginnings after her first solo show, to a woman who confidently states that she is her only influence, the many faces of Kahlo presented here clearly show us the woman behind the "Fridamania" we know today. ...Show more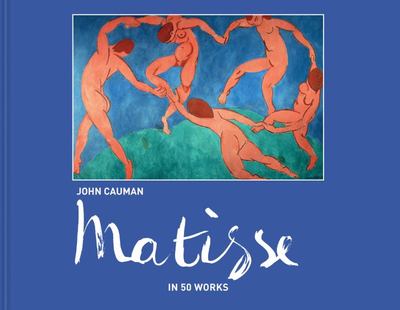 $39.99
AUD
Category: Art and Design
This enthralling and comprehensive new book on Henri Matisse is an eye-opener for all students and art lovers interested in early twentieth-century art. Taking fifty of Matisse's most iconic works of art, John Cauman provides an accessible narrative about the man and his work, deciphering the themes, me thods and intentions of this truly great artist. Chronologically spanning from the late nineteenth century to the mid 1950s, each painting, drawing and mural is described and analysed in beautiful detail, within the context of the period, so that the reader can really understand what the artist was hoping to achieve with each work. The paintings are prefaced by an informative introduction that presents the milieu and key characters that featured in Matisse's life. Among his most famous works, this book includes Luxe, calme et volupté (1904), Le Bonheur de vivre (The Joy of Life) (1905-6), Self-Portrait in a Striped Shirt (1906), Blue Nude (Memory of Biskra) (1907), Bathers by a River (1909-17), Harmony in Red (1908), Dance I (1909), Entrance to the Casbah (1912-13),  Pianist and Checker Players (1924), Still Life with a Magnolia (1941), Memory of Oceania (1951-2) and The Snail (1953). ...Show more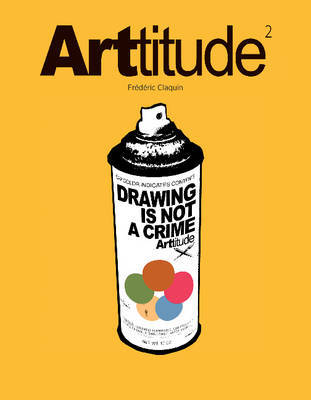 $69.99
AUD
Category: Art and Design
Drawing is not a crime! The bold and brash ARTtitude is back with another look at some of the most iconic and unusual artists of the moment. Representing countries as far-reaching and distinct as Colombia, Germany, Canada, Italy, France, and the U.S. (to name a few), the 36 international artists feature d in this collection reveal the richness and diversity of contemporary graphic arts. The artists again pay tribute to the muses of their creativity, with appreciative nods to their predecessors and track lists of the music that inspires their work. ARTtitude 2 highlights some of the unique and diverse artists working today: Amanda Mocci, Jim Phillips, Conrad Roset, Cricket Press, Robert Proch, Ron Guyatt, T-Bone & Ajax, The Arcade Company, and many more. ...Show more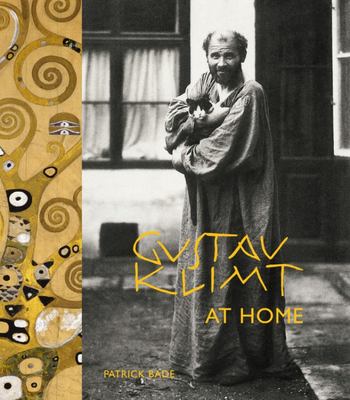 $49.99
AUD
Category: Art and Design
Gustav Klimt at Home explores the influences of Vienna and other places Klimt travelled to and called home on his life and work. Klimt was one of the most prominent members of the Vienna Secession movement. He was both influenced by and shaped the city of Vienna at the turn of the century, undertaking s everal public commissions. Klimt travelled little, but trips to Venice and Ravenna, as well as annual summer holidays with the Fl ge family on the shores of Attersee, were a source of inspiration and influence on his creative output. Fully illustrated, the book features paintings, archive imagery and photographs of the surrounding city and landscape to provide an insight into how the people and places of his life relate to his work. ...Show more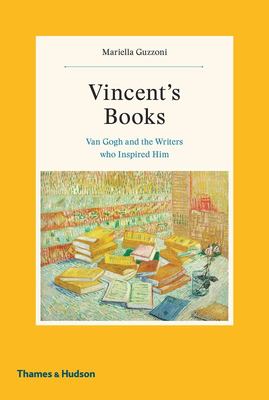 $39.99
AUD
Category: Art and Design
'I have a more or less irresistible passion for books' Vincent van GoghVincent van Gogh (1853-1890) was famously driven by his passion for God, for art - and for books. Vincent's life with books is examined here chapter by chapter, from his early adulthood, when he considered becoming a pastor, to his d ecision to be a painter, to the end of his life. He moved from Holland to Paris to Provence; at each moment, ideas he encountered in books defined and guided his thoughts and his life. Vincent's letters to his brother refer to at least 200 authors. Books and readers - whether dreaming or deeply absorbed - are frequent subjects of his paintings.Vincent not only read fiction, he also knew many works of art from detailed descriptions and illustrations in monographs, biographies and museum guides. Always keeping up to date, he never missed the latest literary and artistic magazines. This thought-provoking and original study takes the reader on an artistic-literary journey through Vincent's discoveries, his favourite authors and best-loved books, revealing a continuous dialogue between his own work, the artists and the authors who inspired him, and giving life to his comment: 'Books and reality and art are the same kind of thing for me.' ...Show more