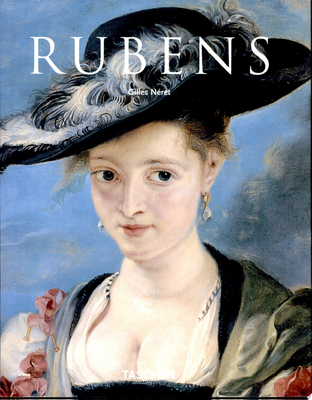 $9.95
AUD
$17.95
(44% off)
Category: Art and Design | Series: Taschen Basic Art Series
There are over 1,000 catalogued works by Sir Peter Paul Rubens (1577-1640), the 16th-century flag bearer for Baroque drama, movement, and sensuality. This essential introduction takes in the most important works from this astonishingly prolific oeuvre to explore Rubens's influences and innovations, and his remarkable visual, and art historical, impact.The richly illustrated survey takes in Rubens's portraits, landscapes, and historical paintings, as well as his famed and bountiful nudes. Along the way, we examine the artist's astonishing technique and his deft ability to depict narrative in a compelling and legible visual form, whether an erotic mythological scene or a tender biblical story. This remarkable artistic bravura is placed in context both within Rubens's long art historical legacy through Van Dyck, Vel zquez, and beyond, and his other talents as a classical scholar, diplomat, and knight. ...Show more
$9.99
AUD
$19.95
(49% off)
Category: Art and Design | Reading Level: very good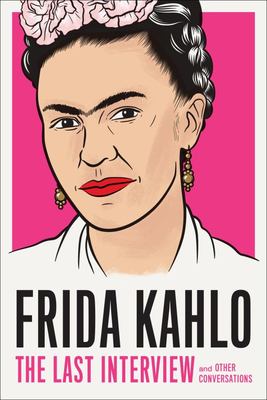 $32.99
AUD
Category: Art and Design | Series: The\Last Interview Ser.
Frida Kahlo is now an icon. In the decades since her death, Kahlo has been celebrated as a proto-feminist, a misunderstood genius, and a leftist hero, but during her lifetime most knew her as ... Diego Rivera's wife. Featuring conversations with American scholar and Marxist, Bertram D. Wolfe, and art cr itic Raquel Tibol, this collection shows an artist undervalued, but also a woman in control of her image. From her timid beginnings after her first solo show, to a woman who confidently states that she is her only influence, the many faces of Kahlo presented here clearly show us the woman behind the "Fridamania" we know today. ...Show more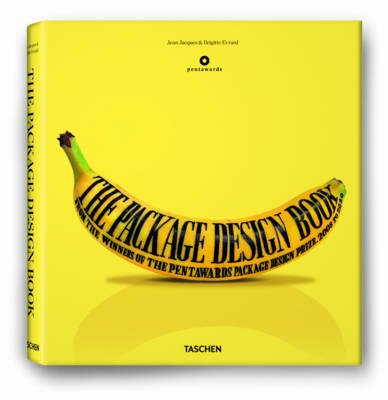 $19.99
AUD
$90.00
(77% off)
Category: Art and Design
This title includes packages that carry a punch ranging from beverages to fragrances via hardware and electronics. Taschen has teamed up with Pentawards to produce the most comprehensive publication on package design available. Anyone working in retail, household products, foods, fragrances or related i ndustries knows that - whatever its intrinsic merits - a product is only as good as its packaging. Featuring over 250 projects in more than 40 categories from around the world, this book offers the broadest possible perspective on the current evolution of package design and how it influences consumer behavior. Featuring the world's best packaging with in-depth case studies, it analyzes how ground-breaking designs are developed by top design and branding offices. Divided into chapters by type - beverages, electronics, food, health & beauty, homecare & hygiene, luxury, pharmaceutical, store & retail - and indispensable for design and marketing professionals, advertisers, or anyone interested in this field, this book explains how to package a product that sells. ...Show more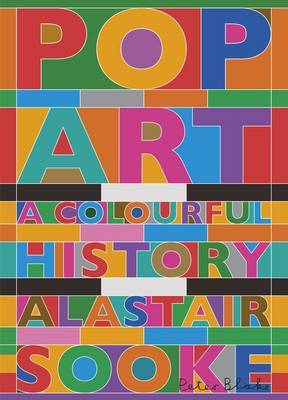 $24.99
AUD
Category: Art and Design
Pop Art is the most important 20th-century art movement. A shift from the archetype to the stereotype, from the exalted to the everyday, it brought Modernism to the masses, making art sexy and fun with Coke cans and comics. Today, in our age of selfies and social networking, we are still living in a wor ld defined by Pop. Full of brand new interviews with the most important living Pop Artists, Sooke's book traces the movement's surprising origins and describes the great works by Warhol, Lichtenstein and other key figures, revealing Pop's often overlooked global story, forgotten female artists, and afterlife today. ...Show more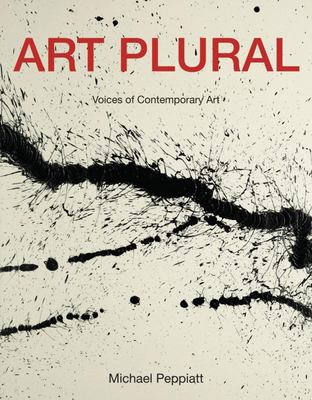 $39.99
AUD
$94.95
(57% off)
Category: Art and Design
Art is now a globalized phenomenon, with artists communicating and interacting on an international scale as never before. So what does it mean to be a contemporary artist in a globalized world? In Art Plural: Voices of Contemporary Art, hear from world-renowned art historian and writer Michael Peppiatt as well as over 25 of the top contemporary artists, from East to West, working around the world in all corners of the earth. While Peppiatt puts their work into a global context, the artists themselves reflect on their influences, styles, techniques and messages through personal interviews in this lavishly illustrated book. ...Show more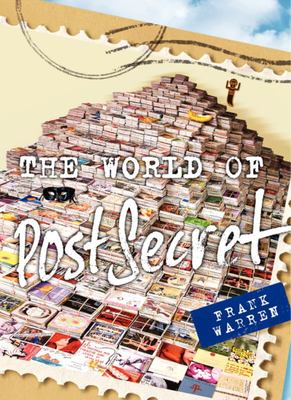 $9.99
AUD
$42.99
(76% off)
Category: Art and Design
An addictive collection of new full-color postcard secrets and app secrets from the author of the smash bestselling PostSecret books--with more secrets than any previous PostSecret book!A decade ago, Frank Warren began a community art project that captured the popular imagination and became a worldwide obsession. He handed out postcards to strangers and left them in public places--asking people to share a secret they had never told anyone and mail them back to him anonymously. More than half a million secrets, 600 million hits to the award-winning PostSecret blog, and five huge bestsellers later, the PostSecret phenomenon is bigger than ever. By turns this funny, heartbreaking, thoughtful, and moving, this compendium of graphic haiku offers an intimate glimpse into both individual private lives and into our shared humanity.Included in this compelling new book are dozens of the best archived secrets from the original PostSecret app; inside stories about the most controversial secrets Frank Warren has received; moving text from the new PostSecret play, foreign secrets, "puzzle" secrets, and much more! ...Show more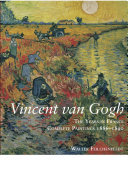 $49.99
AUD
$130.00
(61% off)
Category: Art and Design
Presented here is a comprehensive list of Van Gogh's paintings executed between 1886 and 1890 in Paris, Arles, Saint-Remy and Auvers-sur-Oise. The works are reproduced in full colour and appear in related scale to their original size. All owners are registered, beginning with Theo van Gogh or receivers of gifts, and ending with the present owners, if known and willing to be mentioned. For the first time the paintings recorded in early documents like the 'Andries Bonger Inventory List' of 1890 and the 1905 Amsterdam Exhibition are completely identified. The book is a contribution to a future catalogue raisonne of Vincent van Gogh's work and includes a wealth of new information of crucial importance to collectors, dealers, art historians and public institutions. ...Show more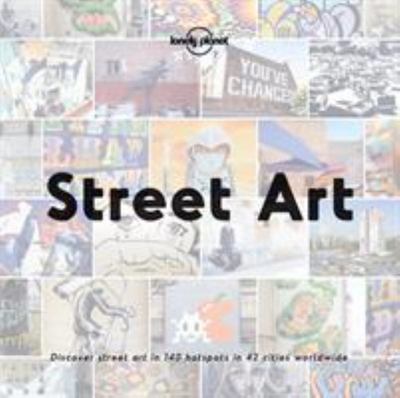 Street Art 1
by Lonely Planet Publications Staff; Ed Bartlett
$29.99
AUD
Category: Art and Design | Series: Lonely Planet Ser. | Reading Level: General Adult
An insider's guide to discovering the world's best urban art. From amazing wall murals to Banksy's stencils and Invader's mosaics, we showcase 140 creative hotspots across 42 cities and tell you how to find them, as well as introduce pioneering artists and interview those who shaped the movement. Stree t art is now present in almost every city, town and village in the world, from Aachen to Zwolle. Its true audience is measured in the billions. And given that the first record of homo sapiens painting on walls is thought to date back around 40,000 years, it's surprising that street art has taken so long to flourish. Today, the proliferation of legal walls and organised festivals around the world makes it possible to encounter thought-provoking, transformative art in the most unexpected of places. This visual guide to the world of street art takes in the scene in over 40 cities and includes interviews with some of the most prolific and well-known street artists, including Blek le Rat, FAILE and Faith47. And with hundreds of locations plotted and a special focus on 15 of the world's most incredible street art festivals, this guide will help you discover artworks hidden in plain sight around the world. About Lonely Planet: Since 1973, Lonely Planet has become the world's leading travel media company with guidebooks to every destination, an award-winning website, mobile and digital travel products, and a dedicated traveller community. Lonely Planet covers must-see spots but also enables curious travellers to get off beaten paths to understand more of the culture of the places in which they find themselves. The world awaits! Lonely Planet guides have won the TripAdvisor Traveler's Choice Award in 2012, 2013, 2014, 2015, and 2016. 'Lonely Planet. It's on everyone's bookshelves; it's in every traveller's hands. It's on mobile phones. It's on the Internet.It's everywhere, and it's telling entire generations of people how to travel the world.' -- Fairfax Media 'Lonely Planet guides are, quite simply, like no other.' - New York Times ...Show more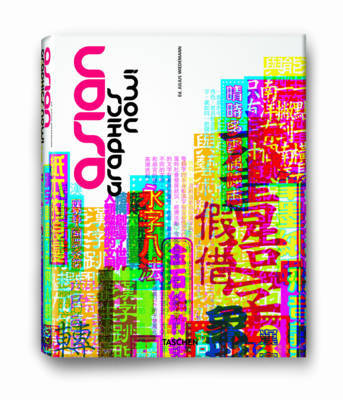 $9.99
AUD
$54.99
(81% off)
Category: Art and Design
A visual exploration of graphic design from Mumbai to Tokyo. It features the best advertising campaigns, posters, brand-design projects, corporate identity, package design, and editorial design coming out of Asia. It is suitable for the creative student or professional.