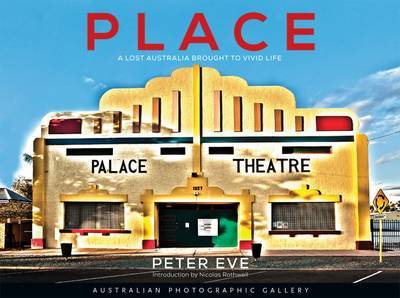 Place
by Peter Eve; Nicolas Rothwell (Introduction by)
$7.99
AUD
$24.95
(67% off)
Category: Travel | Series: Australian Photographic Gallery Ser.
PLACE: Potent images of small-town Australia captured by northern Australia's master of photography, Peter Eve. With an introduction by Nicolas Rothwell. The Australian Photographic Gallery is a series of books that explores the Australian landscape in all of its dimensions: natural, cultural and social . Celebrating the talent and the passions of Australian photographers, it is highly individual yet accessible, inspiring and thought provoking ...Show more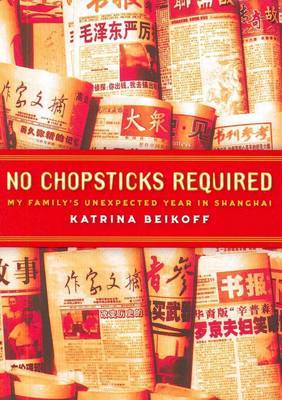 $9.99
AUD
$29.95
(66% off)
Category: Travel
In 2008, the author's journalist husband Shorty accepts a job offer working on The Shanghai Daily and together with their two small children, they embark on a fantastic adventure - living and working in China for a year.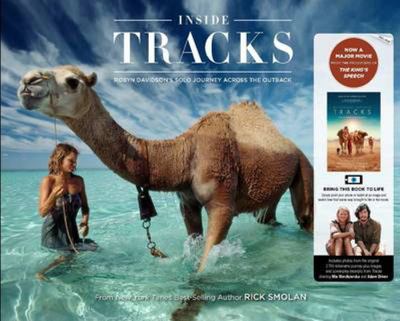 $14.99
AUD
$59.99
(75% off)
Category: Travel
Inside Tracks is the retelling of Robyn Davidson's journey from Alice Springs to the Indian Ocean, seen through the eyes of world renowned photographer, Rick Smolan, and now reimagined in the major motion picture, Tracks. In the late 1970s Robyn Davidson undertook an epic adventure - to travel solo acro ss the Australian outback from Alice Springs to the Indian Ocean, armed only with a few camels and her dog for company. Rick Smolan, a National Geographic photographer at the time, was employed to document Robyn's journey, by accompanying her along sections of her route, the result of which formed a long-lasting relationship between the two and a visually stunning account of one woman's dream of solitude, captured against the backdrop of the Australian outback. Inside Tracks is an ode to the Australian outback and Robyn's groundbreaking journey - a stunning coffee table book and reflection on our landscape in one. This unique story has now been turned into a major feature film featuring Mia Wasikowska and Adam Driver as the protagonists. Inside Tracks documents Robyn and photographer Rick Smolan's story and how her journey has resonated around the world. Featuring excerpts from the screenplay along with stills from the movie that show how closely the film mirrors the reality of the story, Inside Tracks is a must-have for lovers of Robyn's original book and the film alike. In addition, this book accompanies a unique photo recognition app' that plays scenes from the movie when placed over particular images in the book - a wonderful bonus for movie and tech' fans. Inside Tracks is a stunning coffee table book to be treasured, a book that brings to life one of the world's most unique travel stories. ...Show more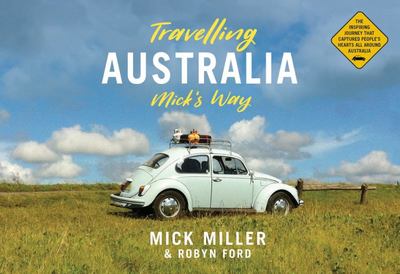 $24.99
AUD
$49.99
(50% off)
Category: Travel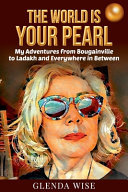 $35.00
AUD
Category: Travel
A MEMOIR OF SOME EXTREME ADVENTURE TRAVELS After divorce from the man who remains one of her best friends, her two children having grown and left home, and the loss of her only brother in a tragic workplace accident, Glenda embarks on a completely new journey. This is an inspiring account of how she got out into the world of adventure after loss and sadness. Inspired by earlier experiences with her brother in the wilds of Bougainville, Glenda shifted her mind-set and now travels off the beaten track and often out of her comfort zone. She describes some of her many amazing trips, trekking, cycling and exploring (often at altitude), visiting cultures which are remote and ancient in their customs and lifestyles.Outside the scope of high-end travel staying in luxury hotels and resorts, the true essence of a remote experience for Glenda requires sleeping in tents, tea houses, trucks, boats, yurts, riads, caves or tribal homes, and once under the wing of her brother's aeroplane. She has had many epic experiences through safe travel on a comparative shoestring with the right support. www.glendawisebooks.com 'There is a way that Glenda embraces the world that is both refreshing and addictive' Mary Moody ...Show more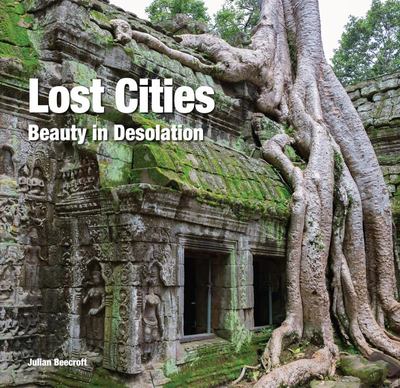 $19.99
AUD
$44.99
(55% off)
Category: Travel | Series: Abandoned
Ancient civilisations in Vietnam, the lost cities of the Amazon, the cities and towns of humankind have fought for space against the overwhelming power of nature. We think we've mastered it, but discoveries across the world show abandoned cities, their proud buildings now flooded, overtaken by the fores ts, nature taking back what once was its own, with the slow, relentlessness of time. But there are modern places too, towns built by corrupt local officials that were never occupied, amusement parks closed due to terrible tragedy, settlements sinking ineluctably into the mud, cities destroyed by radiation, these are the remnants of a generation, an entire society wiped from the earth, leaving only dismembered traces of memory. This exotic, powerful new book evokes the eerie, haunted places that retain small touches of humanity: a car with only one wheel, a battered doll, torn shirts on a washing line, a broken ferris wheel, all of them are shattered dreams that dwell now only in the imagination. ...Show more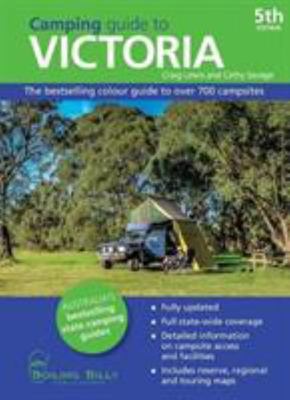 $39.99
AUD
Category: Travel | Series: Boiling Billy Camping Guides
Explore the very best camping spots in Victoria with this fully updated, expanded and detailed directory to more than 750 campsites. With Camping Guide to Victoria, 5th Edition, youll discover places where you can pitch your tent on a mountain peak, wander along secluded beaches, throw in a line from yo ur campsite beside a meandering inland river or enjoy a beachfront campsite with the ocean at your doorstep. Craig Lewis and Cathy Savage established Boiling Billy Publications in 1996 and have been travelling, camping out and writing ever since. ...Show more
$9.95
AUD
Category: Maps
1:1,700,000 This is a smaller, more conveniently sized product than the standard State Maps ¿ half the state is on one side and the rest on the other. Features: Easy to use, Camping areas, Caravan parks, Rest areas, 24-hour fuel, Outback fuel, National parks, Fully indexed, Points of interest and Distan ce grid.   ...Show more
$9.95
AUD
Category: Travel
A fully indexed state map of New South Wales at a scale of 1:1,400,000. Marked on the map are national parks, camping areas, caravan parks, rest areas, points of interest and 24-hour fuel accompanied by a distance grid.