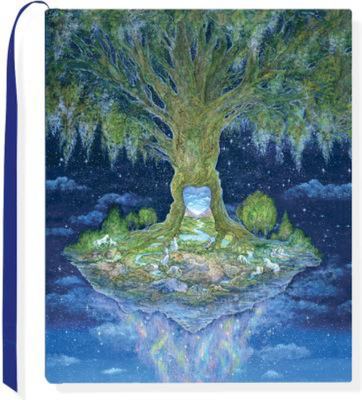 $24.99
AUD
Category: Notebooks
192 lined pages. 7 1/4" wide x 9" high. Bookbound hardcover. Elastic band place holder. Acid-free, archival paper. Embossed, silver foil, silver gilded edges, ribbon bookmark. Featuring cover artwork by fantasy artist Josephine Wall. World English rights except Germany, Austria, & Switzerland.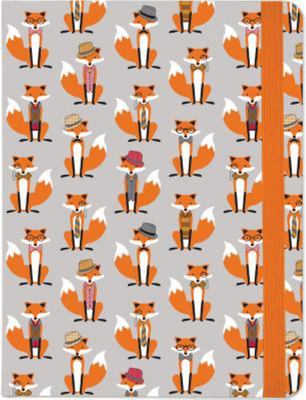 $17.99
AUD
Category: Notebooks
160 lined pages, 6 1/4" wide x 8 1/4" high. Bookbound hardcover. Elastic band place holder. Acid-free, archival paper. Inside back cover pocket. Gloss highlights, embossed.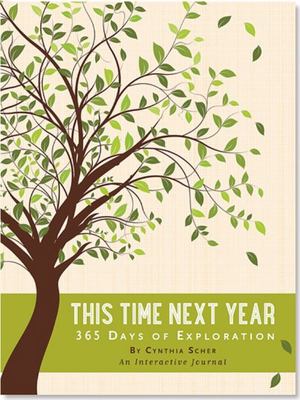 $19.99
AUD
Category: Notebooks
What do you want, out of life or for dinner? What are you great at? What's on your bucket list? What motivates you to get up in the morning?Over the course of a year, this prompt-a-day journal will lead you to discover what makes you tick and how you can use that knowledge for greater happiness and succ ess.From identifying your talents to learning what brings a smile to your face, from pinpointing your values to sorting your possessions, it will assist you in taking stock of yourself.Some of its cues are lighthearted, some are introspective. Some call on you to delve into your past. Some encourage you to imagine your future.Combined, they'll help lead you toward a truer understanding of who you are and what brings you fulfillment. And you'll have fun along the way.This time next year, know yourself better and use that knowledge to live your best life.Journal includes an elegant ribbon bookmark keeps your place.6-1/4 inches wide by 8-1/4 inches high (15.9 cm wide by 21 cm high).160 pages.Author Cynthia Scher has extensive training in transpersonal psychology (body/mind/spirit). She has created and run a variety of personal development workshops and provided self-empowerment coaching through her private practice, Inner Wings Coaching. ...Show more
$24.99
AUD
Category: Notebooks | Series: Flame Tree Notebooks Ser.
Part of a series of exciting and luxurious Flame Tree Notebooks. Combining high-quality production with magnificent fine art, the covers are printed on foil in five colours, embossed, then foil stamped. And they're powerfully practical: a pocket at the back for receipts and scraps, two bookmarks and a s olid magnetic side flap. These are perfect for personal use and make a dazzling gift. This example features Vittorio Zecchin's Princesses in the Garden from A Thousand and One Nights. ...Show more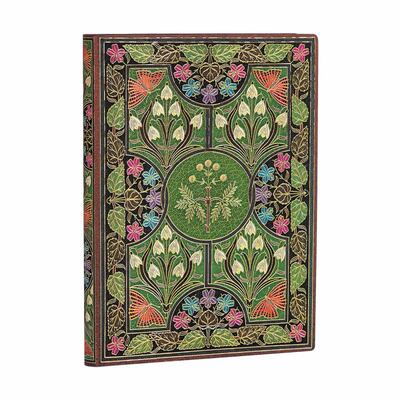 $22.95
AUD
Category: Notebooks | Series: Flexis
Paperblanks Flexis are a sophisticated new line of softcover notebooks featuring a flexible cover and spine, two page count options, satin ribbon marker, back cover pouch and a variety of cover designs.
$32.95
AUD
Category: Notebooks
Created by renowned author and witch Lucy Cavendish, this deluxe illustrated journal is filled with wisdom and inspired musings and stories to guide you on your own adventures into the most wondrous land of Faerie. Welcome to a faery ring, a magickal world between the worlds, your own enchanted journal. With every stroke of the pen, you will be opening the doors between the worlds. With every word you write, you will be welcomed deeper and deeper into the blessed realm of Faerie--a land of legend, of myth, of faraway stone circles, forests, and castles of ancient lands. Lucy has also collated many of her favourite poems and writings by creative beings past and present who have seen and believed in the magick of Faeries to enrich and enchant you. This deluxe soft cover journal features 220 pages of cream-coloured premium quality wood-free paper, with a combination of lined and unlined pages to accommodate all facets of your self-expression--you may like to write, doodle, paint or draw. It also includes 44 full-page color artwork reproductions by Lucy Cavendish to inspire your creative expression. ...Show more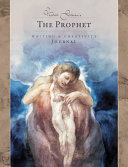 $29.95
AUD
Category: Notebooks
FEATURES 42 FULL -PAGE COLOUR ILLUSTRATIONS! First published in 1923, The Prophet by Kahlil Gibran is an enduring masterpiece that has been read by millions the world over. However, it was not Gibran's prose, but his gift as an artist that drew the attention of his teachers and launched him into a world of myth, literature and creation. With thanks to the Gibran National Committee for The Gibran Museum, this journal brings together 42 of Gibran's magnificent paintings with quotes from his bestselling work to inspire contemplation, love and creativity. Enter the wonder and wisdom of The Prophet as never before, and discover yourself and your world anew. Features 220 pages of cream-coloured premium quality wood-free paper, with a combination of lined and unlined pages to accommodate all facets of your self-expression. Includes 42 full-colour artwork reproductions by Kahlil Gibran with an introduction by Toni Carmine Salerno. ...Show more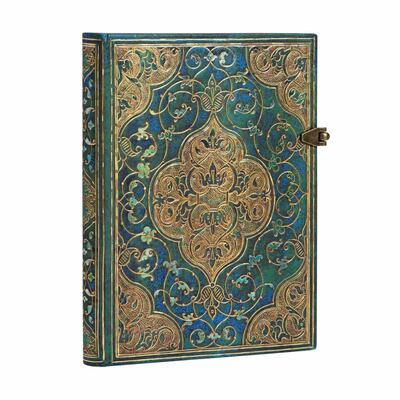 $34.95
AUD
Category: Notebooks
Let a swirl of turquoise inspire you to write your chronicles. This cover is based on the binding for a book titled Chroniques, published by Salel Binder in Paris in 1514. The exuberance of the design reflects the splendour of the Renaissance approach to decoration. In this green-blue journal cover you may see the intricacies of your own stories. ...Show more