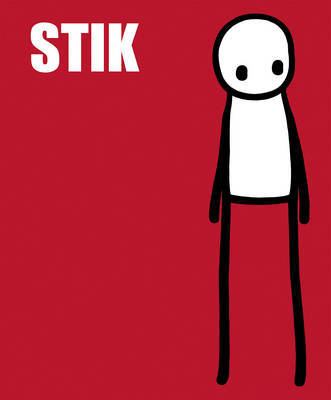 Stik
by "StiK"
$54.99
AUD
Category: Art and Design
From the publishers behind Banksy's mega-selling Wall and Piece, comes the fully-illustrated, beautifully presented book by feted London street artist, Stik. Stik first came to notoriety as an underground street artist who painted life-size stick figures during the night around London's East End. As a f irm believer in the right to protest, the freedom of speech, and basic human rights, Stik has now painted murals in cities, towns and villages all over the world, focusing his work in communities which have not been afraid to express themselves in the face of repression and disenfranchisement. Having gained an international following, Stik credits his audience with the intelligence to fill in the details with just six lines and two dots to imply emotion. Each piece is a meditation. This is the first collected volume of his work to date. It reveals the political and artistic inspiration behind the work of one of this country's most brilliant and inspiring artists. ...Show more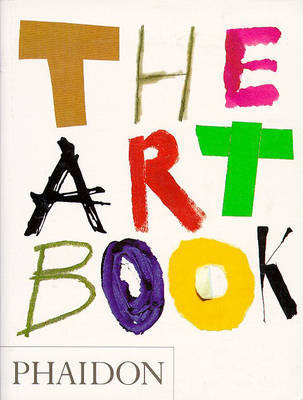 $14.95
AUD
Category: Art and Design | Reading Level: very good
Winner of the Illustrated Book of the Year award in 1994, The Art Book has been an outstanding success and has become a well-known landmark in the art book world. Now published in over twenty different languages and in a miniature edition, it has received rave reviews from numerous newspapers and magazi nes and has made many appearances on the bestseller lists. Complemented by The 20th Century Art Book and The American Art Book, its unique approach brings art alive.An A to Z guide to 500 great painters and sculptors from medieval to modern times, it debunks art-historical classifications by throwing together brilliant examples of all periods, schools, visions and techniques. Each artist is represented by a full-page colour plate of a definitive work, accompanied by explanatory and illuminating information on the image and its creator. Glossaries of artistic movements and technical terms are included, making this a valuable work of reference as well as a feast for the eyes. By breaking with traditional classifications, The Art Book presents a fresh and original approach to art: an unparalleled visual sourcebook and a celebration of our rich and multi-faceted culture. ...Show more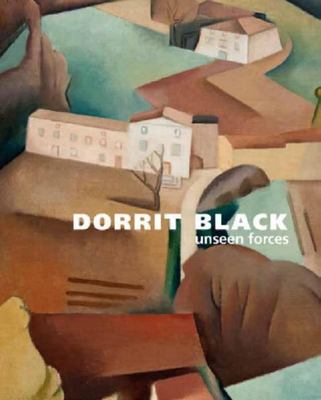 $49.95
AUD
Category: Art and Design
Dorrit Black is the last major Australian modernist to be the subject of a monograph. Her importance to Australian art has not been revised for thirty-five years, and the book aims to reposition her as a figure of great significance in the development of Australian modernism. The book places Dorrit Blac k at the forefront of bringing to Australia the revolutionary movement of cubism upon her return to Sydney from Europe in late 1929. Black significantly contributed to the acceptance of modernism in Australia through both her teaching and art practice in Sydney and Adelaide. Although best-known as a print-maker the book highlights her talent as a painter. The power and luminosity of her later Adelaide south coast and Adelaide Hills landscapes are unsurpassed and demonstrate a major shift in modern Australian landscape painting. ...Show more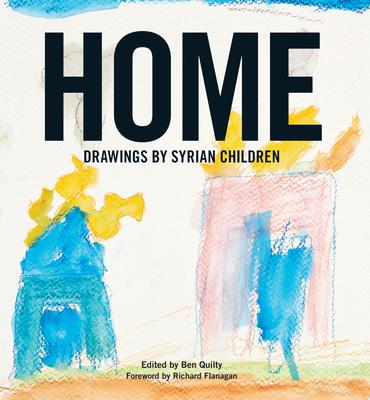 $45.00
AUD
Category: Art and Design
Ben Quilty has assembled this heartbreaking and awe-inspiring collection of drawings by Syrian children. These drawings form an extraordinary testament to the resilience of a generation of survivors whose childhood has been shaped by the worst war of our century. Their art speaks directly to us all as h uman beings, and we have an obligation to listen closely and seriously.Proceeds from the sale of this book will directly support World Vision?s Child Friendly Spaces, early childhood and basic education projects in Syria, Lebanon, Jordan and Iraq. ...Show more
$29.99
AUD
Category: Art and Design | Series: The\Short Story Of Ser.
The Short Story of Modern Art explains the how, why and when of modern art - who introduced certain things, what they were, where they were produced, and why they matter. Simply constructed, the book explores 50 key works - from the realist painting of Courbet to a contemporary installation by Yayoi Kus ama - and then links them to the most important movements, themes and techniques. Accessible, concise and richly illustrated, the book reveals the connections between different periods, artists and styles, giving readers a thorough understanding and broad enjoyment of modern art. ...Show more
$39.99
AUD
Category: Art and Design | Series: 1001 Ser.
With more than 300,000 copies sold worldwide in 15 languages, this newly revised and updated edition of 1001 Paintings You Must See Before You Die brings you right up to date with an incisive look at the world's best paintings. From Ancient Egyptian wall paintings to contemporary Western canvases, this book is truly comprehensive in scope and beautiful to leaf through. Within its pages you will see displayed 1001 of the most memorable, haunting, powerful, important, controversial and visually arresting paintings that have ever been created. More than 400 twentieth- and twenty-first-century paintings are reproduced in these pages, including new works from contemporary galleries. Entertaining and informative text written by an international team of artists, curators, art critics and art collectors illuminates both the paintings and the people who painted them. An insightful review accompanies a beautiful reproduction of every painting - an enviable art collection to dip into whenever you please. The book is organized chronologically, so you will discover fascinating and surprising juxtapositions as well as pleasing similarities as you turn the sumptuous pages. The paintings are also listed by artist and by title, making it easy to find a specific painting or trace the development of one painter's work. Accompany Professor Stephen Farthing on his personal guided tour of the paintings everyone should strive to see in a lifetime. Many are easily accessible - either in well-known galleries, such as the Louvre in Paris or MoMA in New York, or in smaller, more intimate collections across the far reaches of the globe. Every one of them is worth planning to see. ...Show more
$34.99
AUD
Category: Art and Design
Hahndorf artist Nora Heysen was the first woman to win the Archibald Prize, and Australia's first female painter to be appointed as an official war artist. A portraitist and a flower painter, Nora Heysen's life was defined by an all-consuming drive to draw and paint. In 1989, aged 78, Nora re-emerged on the Australian art scene as the nation's major art institutions restored her position after years of artistic obscurity. Extensively researched by the author, Nora Heysen- a portrait is the first biography of the artist, and it has been enthusiastically embraced by the Heysen family. ...Show more
$50.00
AUD
Category: Art and Design
A beautiful, highly illustrated book published in conjunction with a major retrospective exhibition at the Art Gallery of New South Wales. Australian artist John Russell (1858-1930) was an active and influential member of the French 19 th century avant‐garde, he was a close friend of Tom Roberts, Vin ce nt van Gogh and Auguste Rodin , taught impressionist colour theor y to Henri Matisse, and dined with Claude Monet on Belle Isle. His works are held in or loaned to international collections incl uding the Van Gogh Museum in Amsterdam, Musee d'Orsay and Musé e Rodin in Paris, the National Gallery London, the as well as t he National Gallery of Australi a and the Art Gallery of New South Wales. While over the years Russell slipped from view, his work deserv es serious consideration in the annals of art history. This book i ncludes significant new research and will bring Russell to life as both a person and an artist through essays on his life, work and influences a nd images of works by Russell and other artists, letters between R ussell and other artists such as Van Gogh, Rodin, Matisse and Tom Robe rts, and supplementary photographs. Russell was born in Darlinghurst , Sydney in 1858. Destined to b e an engineer in the highly successful family businesses, after inhe riting money he pursued his passion to be an artist and enrolled at th e progressive Slade School of Art in London in 1881. He then move d to France where he studied and work ed alongside French avant‐garde artists, forming a close friendship with Vincent van Gogh. In 1888 he married Marianna Antoinetta Mattiocco (who later modelled for Rodin) and they settled Belle I le off the coast of Brittany. Ru ssell built a grand home, Le Chateau Anglais , and hosted many artists over the ensuing decades including Rodin. Russell painted the coast of B elle Isle in an impressionist style be fore evolving his own richly c oloured and expressive post‐impressionist practice. Following Marianna's death in 1908 Russell left Belle Ile trave lling in France, Italy and then to Englan d and New Zealand before return ing to Watsons Bay in Sydney where he lived until his death in 1930 .   ...Show more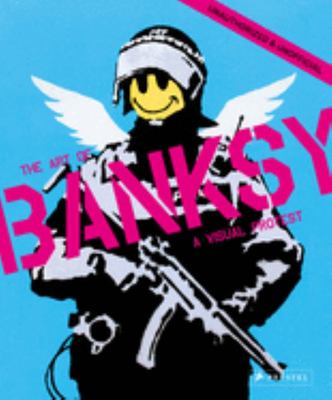 The Art of Banksy: A Visual Protest
by Gianni Mercurio (Editor); Butterfly (Contribution by); David Chaumet (Contribution by); Demetrio Paparoni (Contribution by); Raf Valvola Scelsi (Contribution by)
$75.00
AUD
Category: Art and Design
This major new book on the art of Banksy spans the entire career of the world's most famous anonymous street artist. Decades before he blew the lid off the high-stakes art world by shredding a work immediately following its purchase at an auction, Banksy was committing acts of artistic protest on the st reets, walls, and bridges of cities throughout the world. We still don't know who Banksy is, but thanks to this book we have a greater sense of how he works. This book features approximately eighty works from the start of his street art career to today, most photographed in situ and presented in vibrant illustrations. This book guides readers through Banksy's artistic processes and explains his influences, such as the Situationism movement and the May 1968 uprising in Paris. It delves into key works such as Love Is in the Air, a stenciled graffiti that subverts the idea of violent protest; Flag, in which the iconic American photograph at Iwo Jima is altered to reflect a group of Harlem children atop a burnt-out car; and the slyly titled Turf War, in which Winston Churchill sports a grassy Mohawk. The book also pays tribute to Banksy's rats, a reviled symbol of urban decay that the artist reimagines as rappers, violin players, and painters. As Banksy continues to challenge the political, economic, and racial oppression that takes place every day in cities around the world, this book offers a timely appreciation of just how the artist has embedded himself into the psyche of the powerful as well as the voiceless--without ever revealing his own identity. ...Show more