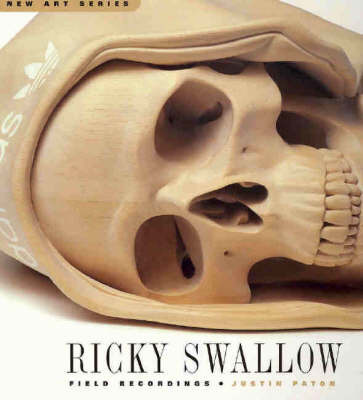 $19.95
AUD
Category: Art and Design | Series: New Art S.
Part of a series of monographs on emerging or developing mid-career artists this book looks at the work of Ricky Swallow who like a manic depressive machinist makes models expressing his fascination with popular culture. Many of his models can be both threatening and wildly funny at the same time.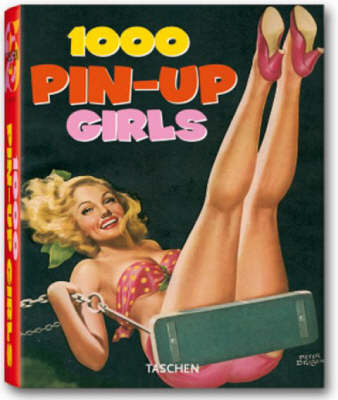 $22.95
AUD
Category: Art and Design
"Girls, Gags & Giggles" - this was publisher Robert Harrison's recipe for dishing up the American pin-up to the U.S. male. In the 1950s, his girlie magazines sold by the millions, before becoming icons of pulp and trash culture.These skilfully illustrated girls with their curvaceous forms and inviti ng lingerie soon overtook America's national dessert, in terms of popularity, and even developed considerable potential as a cultural export during the 1940s. 'Never show everything,' was always the motto. Smiling prettily at the camera, the models exuded just the right amount of sex appeal without seeming too sophisticated or artful. They were the 'girls next door' whose wholesome attraction soon made one forget the magazines' deliberately trashy presentation. Their rosy complexions and innocent allures still titillate even in an age when far more graphic material is the norm. This is for everyone who enjoys pin-ups, push-ups and pulp style! ...Show more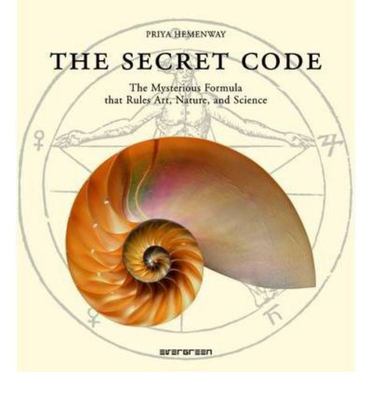 $24.95
AUD
$34.99
(28% off)
Category: Art and Design
Deals with the Divine Proportion, a secret code that rules art, nature, and science; known by many names: Golden Mean, Sacred Cut and Phi are only a few.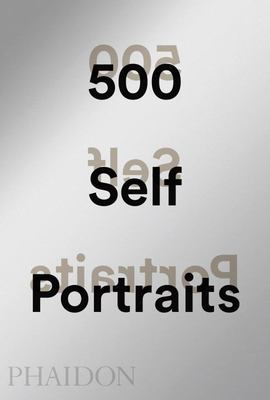 $39.95
AUD
Category: Art and Design
A compelling collection of self-portraits from throughout recorded history, revised to include captivating contemporary works The challenge of interpreting and recreating their own likenesses has proven irresistible to artists throughout the ages. Originally published more than 80 years ago and last re vised in 2000, this wholly new edition for 2018 presents a selection of powerfully evocative works by many of the world's greatest artists - from D rer and Rembrandt to Marina Abramovic, David Hockney, and Cindy Sherman - working in painting, photography, sculpture, and performance. Flowing in a chronological sequence, with interspersed artist quotes, it features essays by Julian Bell and Liz Rideal. This is both a useful resource and a thoughtful celebration of a much-loved art form. ...Show more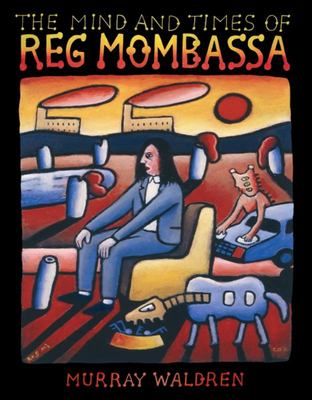 $75.00
AUD
Category: Art and Design | Reading Level: Near Fine
Christopher O'Doherty, aka Reg Mombassa, has infiltrated our culture for more than thirty years with a unique, laconic view of our world - and of his. His wit, sense of mischief and larrikin energy resonated in the songs and performances of one of Australia's most beloved bands, Mental As Anything, whos e music became the soundtrack to a generation's misbegotten youth. His eye for the absurd and his unapologetic idealism captured another generation or three with his irreverent, frequently macabre and always distinctive designs for the original Mambo label. Yet, long before he became a Mental or transformed shirts into collector's items, Mombassa was first and foremost an artist. From his idiosyncratic pop art to the delicately realised fine art landscapes and images that celebrate and elevate the suburban, his artworks are sought by collectors around the world. But there is much more to Reg Mombassa, as fellow New Zealand-born writer and painter Murray Waldren shows in this illuminated journey. Illustrated with almost 300 original artworks and packed with photographs, posters and band memorabilia, this is a true collector's item. ...Show more
Robert Rauschenberg
by Robert Rauschenberg (Artist); Carolyn Lanchner
$14.95
AUD
Category: Art and Design | Series: MoMA Artist Ser.
Critical essays on the artist Robert Rauschenberg, focusing on the important period of his development in the 1950s and 1960s.From the moment art historian Leo Steinberg championed his work in opposition to Clement Greenberg's rigid formalism, Robert Rauschenberg has played a pivotal role in the develop ment and understanding of postmodern art. Challenging nearly all the prevailing assumptions about the visual arts of his time, he pioneered the postwar revival of collage, photography, silkscreen, technology, and performance.This book focuses on Rauschenberg's work during the critical period of the 1950s and 1960s. It opens with a newly prefaced version of Leo Steinberg's "Reflections on the State of Criticism," the first published version of his famous 1972 essay, "Other Criteria," which remains the single most important text on Rauschenberg. Rosalind Krauss's "Rauschenberg and the Materialized Image" builds on Steinberg's essay, arguing that Rauschenberg's work represents a decisive shift in contemporary art. Douglas Crimp's "On the Museum's Ruins" examines Rauschenberg's silkscreens in the context of the modern museum. Helen Molesworth's "Before Bed" uses psychoanalytic and economic structures to examine the artist's Black Paintings of the early 1950s. A second essay by Krauss, "Perpetual Inventory," revisits both her and Steinberg's articles of nearly twenty-five years earlier. Finally, Branden Joseph's "A Duplication Containing Duplications" views Rauschenberg's silkscreens in relation to the artist's interests in technology, particularly television. ...Show more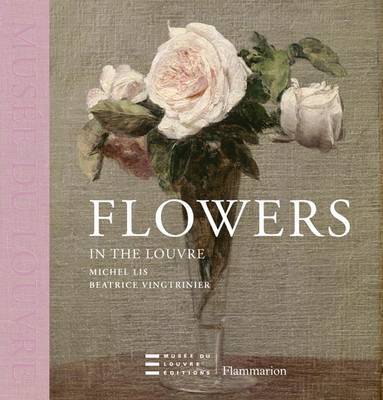 Flowers
by Beatrice Vingtrinier
$19.95
AUD
$29.95
(33% off)
Category: Art and Design | Series: In the Louvre
Offers a tour through the flower strewn collection of the Louvre, which includes masterpieces such as Archimboldo's "Spring" and Durer's "Flower". This work includes full page illustrations and close-ups of details that feature flowers from 50 works drawn from the museum collection. It is suitable for a rt lovers, flower enthusiasts and historians. ...Show more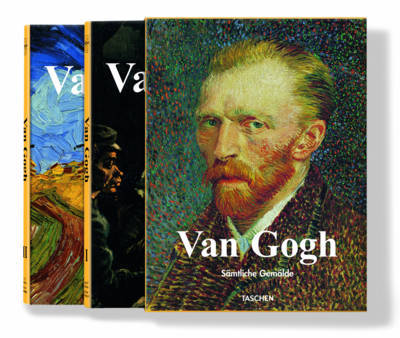 $39.95
AUD
$55.00
(27% off)
Category: Art and Design
Vincent van Gogh's story is one of the most ironic in art history. He lived an unhappy and difficult life during which his work received almost no appreciation. This study of Vincent van Gogh (1853-1890) represents a rarity in art history: a detailed monograph on his life and art combined with a complet e catalogue of his 871 paintings. ...Show more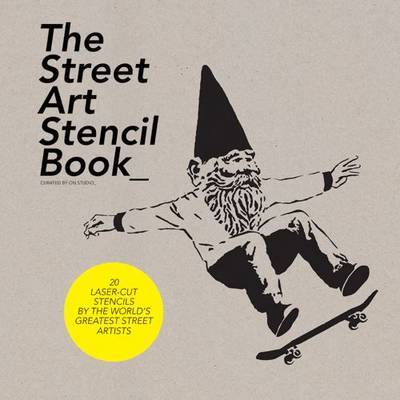 $49.95
AUD
Category: Art and Design
A celebration of the art of the stencil. It features the 20 stencils, printed on perforated card stock that can be torn out and used, and have been created by an impressive list of international street artists, from the masters to the new kids on the block. It is suitable for artists, illustrators and t hose who love street art. ...Show more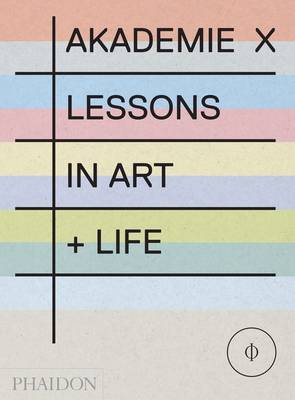 $45.00
AUD
Category: Art and Design | Series: Phaidon
Assembled from the wisdom of 36 legendary art teachers – all of them artists or critics at the top of their field – Akademie X: Lessons in Art + Life is an ideal curriculum for the aspiring artist. Each of the book's "tutors" has provided a unique lesson that aims to provoke, inspire and stimulate the aspiring artist. These lessons cover some combination of the following: technical advice (e.g. don't make a sculpture bigger than your studio door), assignments (some of which will take five minutes to complete, others five years), tips for avoiding creative ruts (including suggestions for mind?expanding materials to read, watch or listen to), principles of careful looking (demonstrated with images of artworks, photographs, films or even billboard advertisements), advice on the daily practice of art (how to balance time alone in the studio with building an artistic community), career pointers (how to prepare for a studio visit from a curator or gallerist) and personal anecdotes (e.g. stories from the instructor's own humble beginnings). Taken together, these lessons offer the reader a set of tools for thinking, seeing and living as an artist. Not only is Akademie X: Lessons in Art + Life the first illustrated text book of its kind for artists, but it will also appeal to anyone interested in contemporary art, providing first hand revelations into the philosophies and techniques of some of the world's best artists and writers. ...Show more