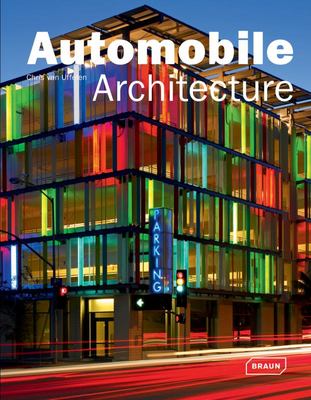 $29.99
AUD
$140.00
(78% off)
Category: Architecture | Series: Architecture in Focus
The automobile has shaped the appearance of our streets for 100 years now. At the same building types have been created to serve it. Parking garages and gas stations as new species of architecture and showrooms whose exhibition spaces and display windows are markedly different from the usual businesses have decisively changed the cities. This book is dedicated to this type of architecture, showing esthetic and technical solutions of the past few years. Not a few architects have been unmistakable car freaks (Frank Lloyd Wright), or been occupied with the automobile (Le Corbusier: Maison Citrohan), or have actually designed cars (Walter Gropius for Adler). This fascination of the profession can also be seen in the architecture built for the automobile today. ...Show more
$39.99
AUD
Category: Architecture
Living in the Landscape explores new and exciting relationships between landscape and design. It examines how architects increasingly use various nuanced landscape conditions as inspiration and sites for creativity. The complexities of the Australian landscape with its beautiful but often harsh geograph ical and topological physicality, questions of sustainability and climate change, and an understanding of the Indigenous relationship to landscape are all thoughtfully considered. From the archetypal silhouette of the rural farm shed to Glenn Murcutt-inspired buildings designed with the philosophy of touching the earth lightly, the authors explore how landscape and architecture intersect. In an age where we are increasingly aware of our relationship with the environment, these breathtaking homes exemplify the possibilities of living with the land. ...Show more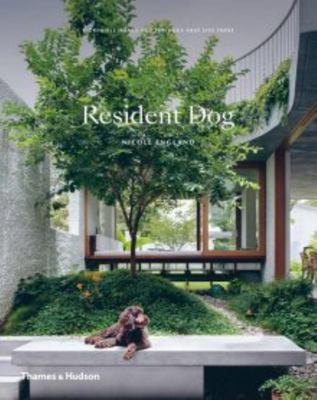 $75.00
AUD
Category: Architecture
Stylish aspirational interiors feature each home's 'resident dog'. Rather than the typical house-by-house structure, this quirky beautifully photographed collection is organised dog by dog with insights about each of the canine residents.
$80.00
AUD
Category: Architecture
From the Sydney Opera House and the National Gallery of Victoria to sought-after homes across the country, the pervasive presence of modernism is inescapable in Australia. Led by the likes of Robin Boyd, Harry Seidler and Walter Burley Griffin, modernist architects and designers set out to rebuild at al l scales, from vast infrastructure projects, to public health and education institutions, to new centres of culture, consumption and leisure. Australia Modern vividly captures this architectural legacy with a survey of 100 significant modern sites, richly illustrated with archival images and newly commissioned photographs. Contextual essays by leading voices in architecture and conservation explore modernism's influence on every facet of life in Australia and the ongoing challenges facing preservation. Showcasing projects from the iconic and the urban to the everyday, the regional and the lesser known, Australia Modern cultivates an appreciation for the modern architects and buildings that will increasingly constitute the heritage of tomorrow. ...Show more
$59.99
AUD
Category: Architecture
Kerstin Thompson Architects: Encompassing people and place takes readers on an immersive journey into the very heart of this extraordinary body of work, and documents how, over time, the practice has shifted its focus from individual housing to larger-scale public projects created by a collaborative and talented team. With high-quality images, sketches and drawings selected from Thompson's archive and discursive texts, this monograph provides a deep insight into not only what architects do - the buildings they make - but also why and how they design. ...Show more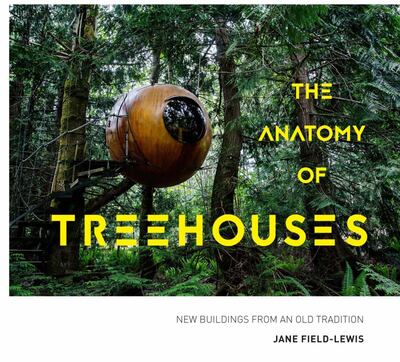 $49.99
AUD
Category: Architecture
The treehouse in its most simple and fundamental form enables us to escape from the everyday pressures of modern life and feel closer to nature. It can also be an architectural wonder, showcasing the most creative of small space design and engineering solutions. This beautiful book shows how the treehou se can be many things: from simple structures based on centuries-old woodworking skills to modern geodesic forms strung high up above the treeline. There is something magical about treehouses - whatever your age. These boltholes perched above the ground appeal to those of us who want to get close to nature without forgoing any creature comforts... there are treehouses with wood-burning stoves, some with copper baths and some with elevated linking walkways obscured by the canopy of trees above. Then there are the handmade simple structures using recycled materials and the branches of the trees for both internal and external support and design. There are also free-standing structures on stilts inspired by the physical tree but not attached in any way. The book offers both visual inspiration from the specially commissioned photography but also the human stories behind the creation and design of these treehouses. The text covers topics such as the plan, structure, materials and decoration, colour palette and texture, and style notes to bring to life the personal and interesting story behind each treehouse featured in the book. ...Show more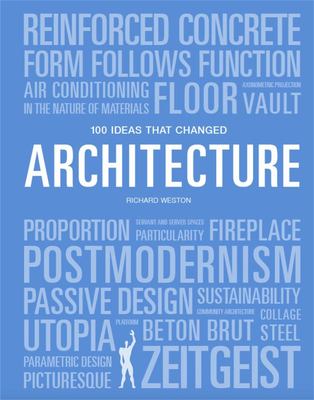 $29.99
AUD
Category: Architecture | Series: Pocket Editions Ser.
This inspiring book chronicles the most influential ideas that have shaped architecture. Entertainingly written by an expert on architecture, it provides a concise history of the subject, and offers a fascinating resource to dip into for the general reader. Starting with the basic building 'components' of door, window, column and beam and the Classical orders, it then goes on to explore historical movements such as the Picturesque and Beaux-Arts, innovative materials such as steel and reinforced concrete, technical innovations, such as the lift and electric lighting, through to modern movements such as Universal Design and Deconstruction. Arranged in a broadly chronological order, the ideas are presented through informative text and arresting visuals, exploring when each idea first evolved and the subsequent impact it has had up to the present day. ...Show more
$75.00
AUD
Category: Architecture
Concrete has conviction, strength and directness. It has plasticity, too, which makes the possibilities for form-making almost endless. Concrete Houses explores the sculptural possibilities of concrete as the material of choice in landmark contemporary houses across Australia, Brazil, Portugal, Japan, S weden, the Netherlands and the USA, from the hands of major international architects including Sou Fujimoto, Tom Kundig, Valerio Olgiati and Marcio Kogan, and Australians such as Peter Stutchbury, Alex Popov, Ian McDougall and Neil Durbach. Illustrated throughout with exceptional colour photography, and selected plans and drawings, Concrete Houses celebrates the incontrovertible fusion of concrete's versatility and brute force to make timeless architecture of lyric beauty. ...Show more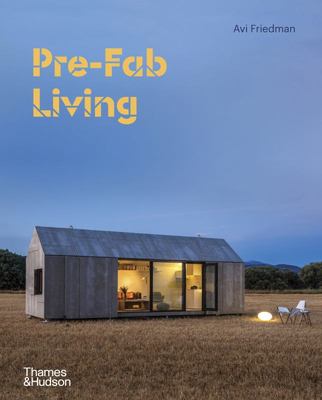 $49.99
AUD
Category: Architecture
Efficient and inexpensive to produce, pre-fabricated homes are an ideal solution to the financial and environmental costs facing the modern homeowner. Their extremely versatile format also makes them adaptable to all kinds of locations, be it a secluded off-the-grid setting or a dense urban area.This su rvey of the world's most innovative pre-fab houses explores the full range of possibilities, suitable for anyone interested in clever and creative home-building solutions--no architectural degree required. From carbon-neutral houses to plug-and-play dwellings and converted shipping containers, each chapter explores the varied and exciting ways that people are using pre-fabricated technology to address contemporary challenges.Richly illustrated with photographs and drawings, featuring projects selected by a longtime expert in pre-fab architecture, Pre-Fab Living presents factory-made houses in a new light. Whether designing on a tight budget, crafting something self-sustaining, or simply looking for new spatial ideas, architects, designers, and home builders alike will find it to be an essential source of inspiration. ...Show more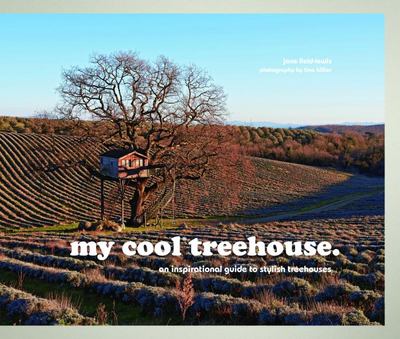 $29.99
AUD
Category: Architecture | Series: Cool
Treehouses have always been a symbol of imagination and adventure, but despite the traditional stereotype, treehouses are not just for children and children's stories. Well built and in the right spot, they can add real value to your home and lifestyle. Beloved for centuries as ramshackle palaces of bac kyard escape and fun, the modern-day treehouse has evolved from more traditional structures, in the process morphing and expanding its agenda to capture the heart and soul of a new breed of acolytes. Versatile and endlessly adapting, it gives us a unique opportunity for creative expression and an individualistic challenge. It enables us to build on 'unbuildable' plots, create unusual business models and even use it as a form for art installations. Using high-end interiors, landscape and lifestyle photography and styling in the specially commissioned images (photographed in all seasons and weather conditions), the book includes 35 treehouses with different budgets and styles, from the rustic that seem to disappear into the foliage to the futuristic made out of contemporary materials. Embracing a world-wide approach, the seeds of inspiration in this book come from far and wide: from contemporary minimalist treehouses, recycled urban structures in backyards, bespoke Welsh hideaways and glass walls in the African wilderness to cabins perched on trees in the scented lavender fields of southern Italy. Creativity and vision definitely anchor each and every one of them firmly to the ground. The accompanying narrative for each of these projects will give information about the location, the owners and their inspiration as well as style notes. Word count: 25,000 ...Show more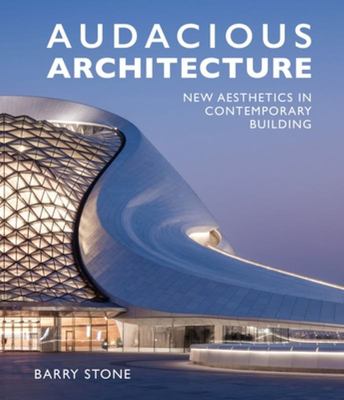 $49.99
AUD
Category: Architecture
At the advent of a new millennium, architects have pushed the limits of invention and originality. Boasting breathtaking skylines of sail-shaped buildings, dancing towers and twisting skyscrapers, the audacious architecture makes many of the world's finest cities a delight to visit for architects, desig ners, photographers and travelers. Author Barry Stone brings to you the audacious visionaries whose creations are all about shock and awe ... the best homes, buildings and structures the world has seen. ...Show more